---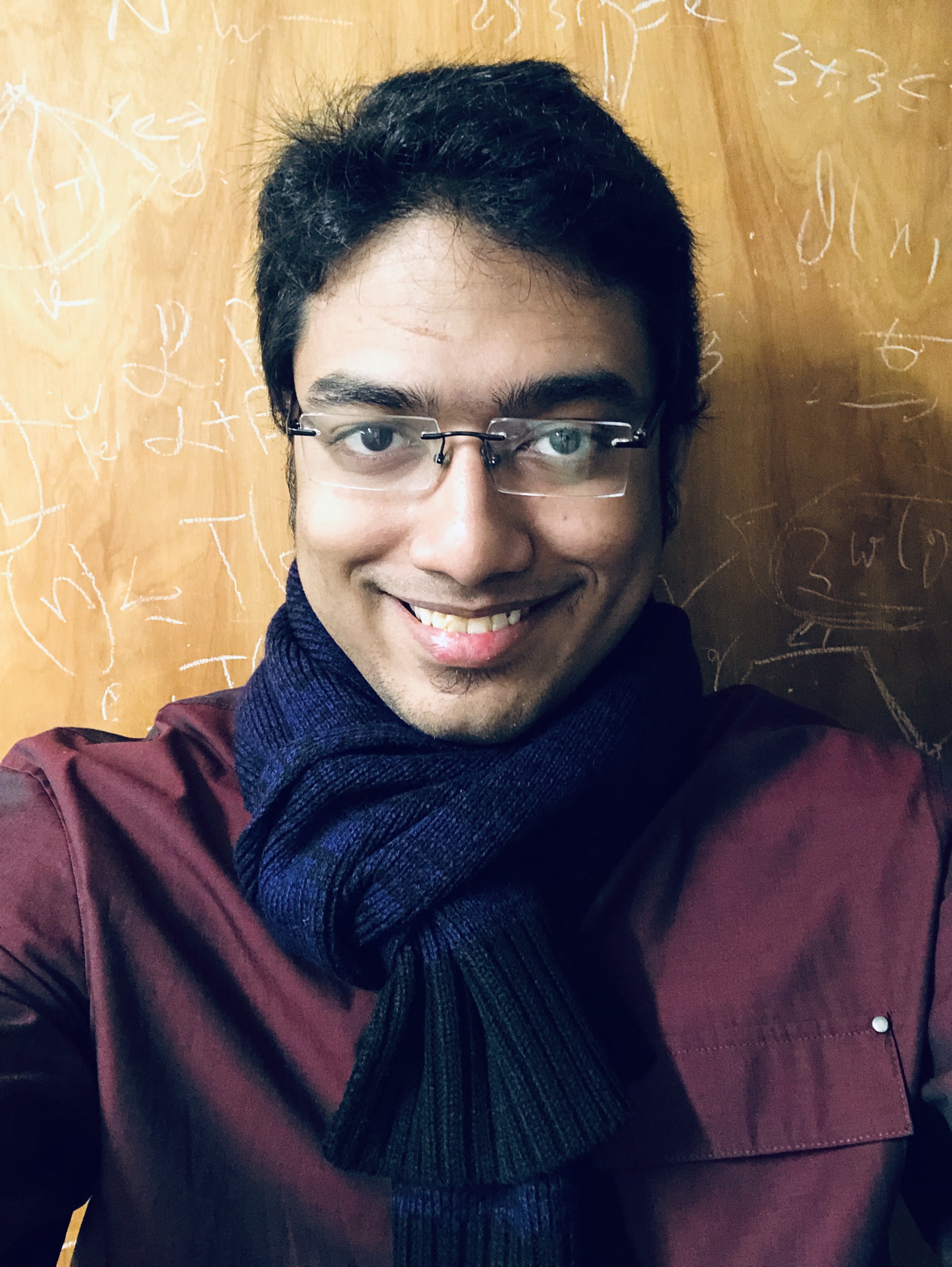 I'm a graduate student in cryptography at the Computer Science & Engineering Department at Stony Brook University. I am advised by Prof. Omkant Pandey. I did my undergraduate and masters studies (majoring in maths) at the Indian Institute of Science, being mentored by Prof. Bhavana Kanukurthi and Prof. Himanshu Tyagi.
I am broadly interested in several aspects of theoretical cryptography and its underpinnings to theoretical computer science. I am most familiar with work relating to black-box interactive proofs, MPC, and their concurrent variants, extending to protocol design for other primitives, and related notions such as non-malleability. Recently I have been greatly interested in cryptography involving lattices, and post-quantum notions of security.
Here is a (somewhat updated) copy of my CV.
---
Publications
A Note on the Post-Quantum Security of (Ring) Signatures
Rohit Chatterjee, Kai-Min Chung Xiao Liang, and Giulio Malavolta
PKC 2022&nbsp &nbsp
Compact Ring Signatures from Learning with Errors
Rohit Chatterjee, Sanjam Garg, Mohammad Hajiabadi, Dakshita Khurana, Xiao Liang, Giulio Malavolta, Omkant Pandey, and Sina Shiehian
Crypto 2021 &nbsp &nbsp
Improved Black-Box Constructions of Composable Secure Computation
Rohit Chatterjee, Xiao Liang, and Omkant Pandey
ICALP 2020&nbsp &nbsp [Slides] [Video]

---

Teaching Assistance